Want to Make Your Backyard Look Inspiring?
We are a full service swimming pool contractor dedicated to making "the pool of your dreams" a realistic and affordable option. From design to excavation to pool installation and inspection, we offer comprehensive pool building services. We do all the work from start to finish, in a timely and professional manner, so you can start enjoying your luxurious pool as soon as possible.
See what Wagner can do for you...
For more information, about our swimming pool construction and designs please give us a call at (203) 655-0766 or use our online form. One of our design specialists will be happy to help you.
Get our FREE "10 Steps to the PERFECT Pool" report!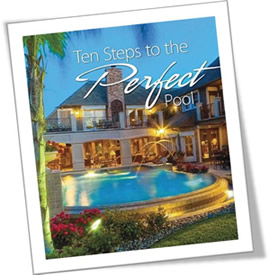 If you haven't bought a swimming pool in the last 10 years, then you're definitely going to want this report, called "10 Steps to the Perfect Pool," it is written specifically for homeowners by an independent third-party pool specialist.
This report will help you make the best possible decisions about buying a new swimming pool, regardless of which pool builder you choose.
If you've ever found the many different pool options, features and definitions to be somewhat overwhelming, then you're going to love the "pool features glossary" at the end of the report. It has 14 pages of photos and descriptions, explaining all the latest pool features and options available. Moreover, it's all explained in easy-to-follow "plain English."
To get instant access to this free report, just fill out the simple form below: